LONDON – February 2017 –  Take a well-deserved break from exploring the catwalks and enjoy a deliciously well-dressed collection of cakes & fancies in an Afternoon Tea inspired by some of the UK's finest designers including Florian London, available from just £39 per person from 17th to 26th February in the stylish and tranquil Podium Restaurant and Bar at London Hilton on Park Lane.   Styled to perfection by Executive chef, Anthony Marshall, is an assortment of mouth-watering delicacies with a fashionista twist, designed to charm your palette this February.  Relax and enjoy freshly made sandwiches including classic combinations such as smoked salmon and horseradish crème fraiche on malted seed, cucumber, chive and cream cheese and prawn cocktail with lettuce. Prepare to be dazzled with high-fashion bakes and biscuits inspired by Mary Kantranzou, Florian London and Lucy Choi. Gracing a chocolate red carpet are deliciously curated shortbread biscuits, designed to imitate a 'little red dress' coated with a red glaze and layers of iced flowers, paired with a quintessential shoe, finished to perfection and donning a chocolate platform heel.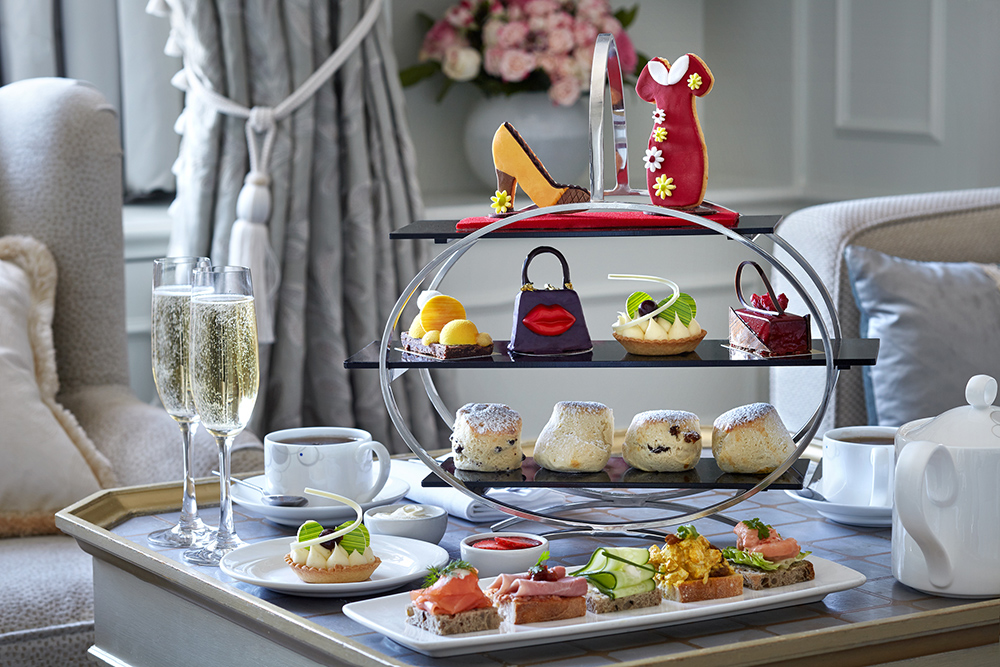 A captivating middle tier showcases tasty treats such as mandarin dome chocolate puck's, mint & white chocolate tarts and chocolate raspberry parfait, combined with an understated palette of elegantly infused strawberry and pistachio tarts, replicating the strong and feminine silhouette of  Florian's handbags. All included alongside a traditional but stylish array of freshly baked scones, in a choice of plain, chocolate chip or raison, to be generously layered with a heavenly filling of your choice, praline chocolate spread, clotted cream and strawberry jam.   This collection of carefully designed luxuries is the perfect opportunity to sit and reflect on the amazing pieces shown at London Fashion Week, rest your feet and sip on a warm cup of Twining's' tea or a refreshing glass of Pommery champagne. The Confessions of a Fashionista Afternoon Tea is priced at £39.00 per person or upgrade to a Champagne Afternoon Tea for £49.00.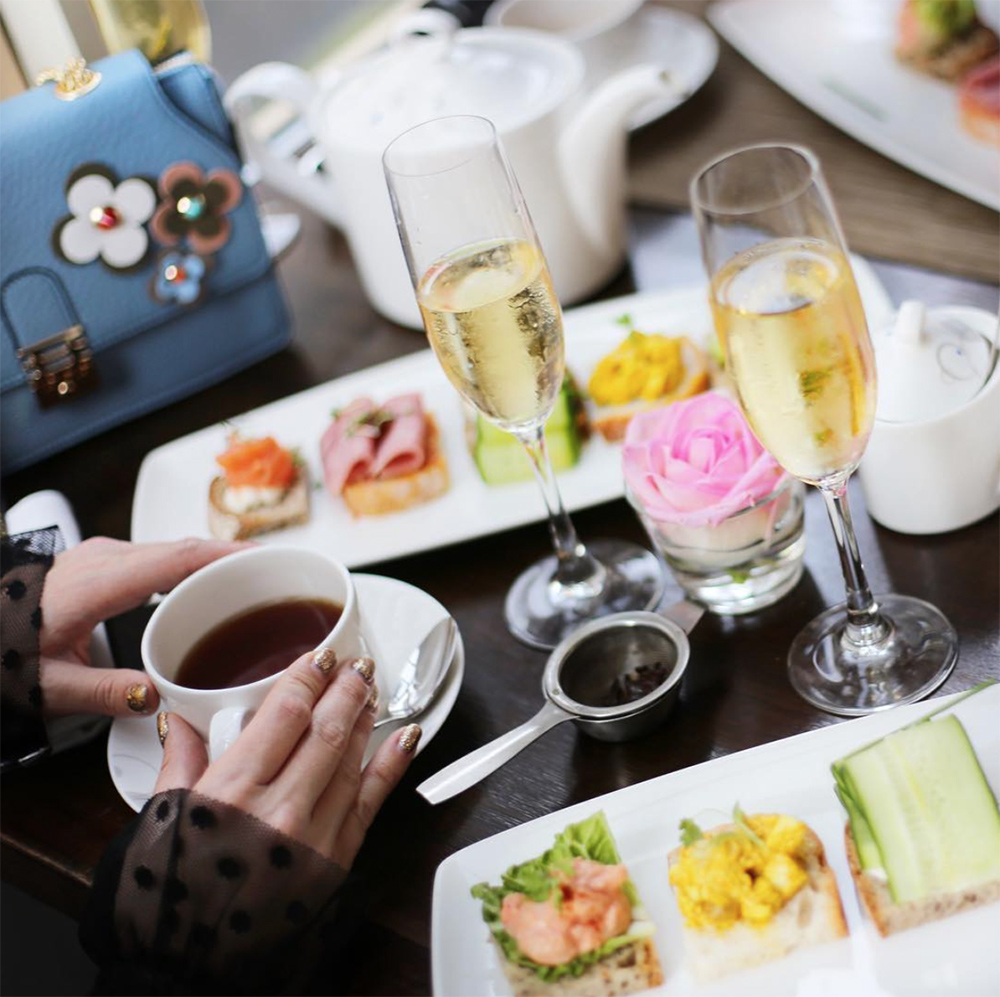 Located in the heart of Mayfair, London Hilton on Park Lane is a charming destination to visit at any time of year. Situated minutes away from the hustle and bustle of The Strand and the West End's famous bars and landmarks, it is the ideal venue to escape during London Fashion Week. For more information, visit www.podiumrestaurant.com or call 020 7208 4022 to make a reservation.