Interview Series
Vogue Associate Market Editor, Podcast Host and Creator of So …What Do You Do Again?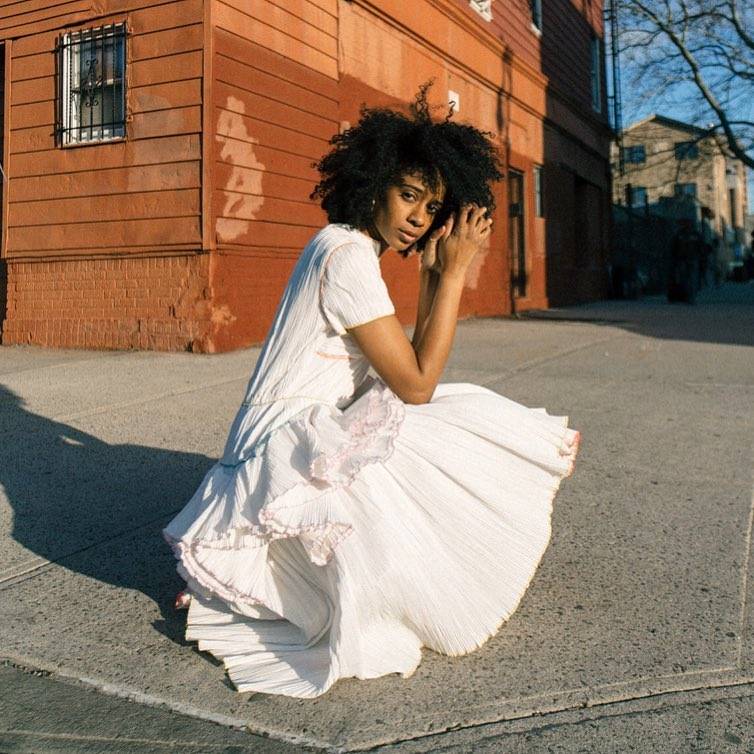 Naomi is the Associate Market Editor  at one of the most coveted media companies in fashion, American Vogue. She also hosts her own podcast, So…What Do You Do Again?, which showcases WOC in the fashion industry. 
What inspired you to pursue a career in the Fashion Industry? 
I grew up in an Haitian household where the only careers that were deemed acceptable were either Medicine or Law. That's all I truly knew until I started to discover the world of Fashion when I was 12 years old. Mt first introduction to the industry was through Tumblr, tv shows like Ugly Betty, watching fashion shows on Youtube and of course, the iconic film The Devil Wears Prada. During this time, I was infatuated with the idea of the Fashion Industry but never thought it would be possible for me to have a career in it. That all changed once the documentary, "The September Issue" release in 2009. I was 15 years old and bright-eyed watching this incredible film where I has an inside look into a magazine I could only dream of working for one day. It was after I watched the whole documentary that I shifted my whole career trajectory and focused on pursuit my dreams of working in fashion. 
You are the Associate market Editor at Vogue Magazine, host and founder of "so…what do you do again" podcast and a freelance model, how do you juggle all roles so successfully?
Honestly, it is tough! I'm learning how to properly balance it all while making sure I make time for myself. Exercising, Meditation and the occasional Netflix binge helps keep me centered!
How have you dealt with and overcame challenges you have faced in your industry?
I have an incredible community of friends and family who I turn to whenever I go through any challenges in both my career and personal life. Also, whenever I face a new challenge in my career, I try to remind myself that in order to reach success that I aspire to have one day, there will be a few bumps in the road to get there. Challenges help keep you grounded and will allow you to grow. 
What advice would you give a young person who would love to follow in your footsteps,  in the Fashion Industry?
Don't doubt yourself and don't let anyone tell you that your goals/aspirations are "too big" or "unattainable". I am a true believer in manifestation so if you work at something and truly believe in your path, the outcome will come to you. Also, it's not necessarily all about networking up, but networking across. It's important to form relationships with your peers because those are the people who are struggling too, who are just as hungry as you! Your peers will be more willing to make time for you, to help you and who can exchange ideas and advice freely with. 
How can women empower other women?
By simply uplighting each other and making sure our voices are heard. 
F I R E  Q U E S T I O N S 
First thing you do when you wake up in the morning

Check my work email (I know, workaholic much!) 





What is the one thing you can't live the house without

My headphones!  





 What is the best  advice you ever got

That the only person I should be competing with is myself. 




 

What 3 trends are you most excited about this summer? 

Given the current climate of our country with Covid 19, I'm most excited to see how people will continue to stay connected and  also what they will be wearing! 




 Aside from personal style, what other forms of self expression do you indulge in?

Dancing! I'm no professional dancer but I love to dance freely in my room for whenever I need a quick unwind.  




Whats is your favourite thing about your job

I am so lucky to be constantly introduced to young and new talent!