Say hello to our SS17 collection! This month sees the launch of some must have pieces from our stunning spring/summer '17 collection, available to buy online now. Our collection is inspired by the concept of 'flourishing', when spring time nurtures new life that comes with colours of abundance. Let a hundred flowers bloom with our stunning new colours, that evoke springtime images of blues skies and rose gardens. There are some beautiful shades included in the collection such as rose pink, Khaki, misty blue and classic whites. This collection of colours really adds a pop to your wardrobe and is the perfect trendsetter accessory for any girl about town. Turn Heads with the Flower Vienna Tote and Mini Vienna Our classic Flower Vienna Tote and Mini Vienna Tote collection is a pretty one to turn heads your way. Get ready to bloom with this rose-pink colour, that has been carefully decorated with delicate floral motifs. The addition of a luxury gold clutch adds to the soft and timeless finish, to give your wardrobe that classic elegance it always dreamed of.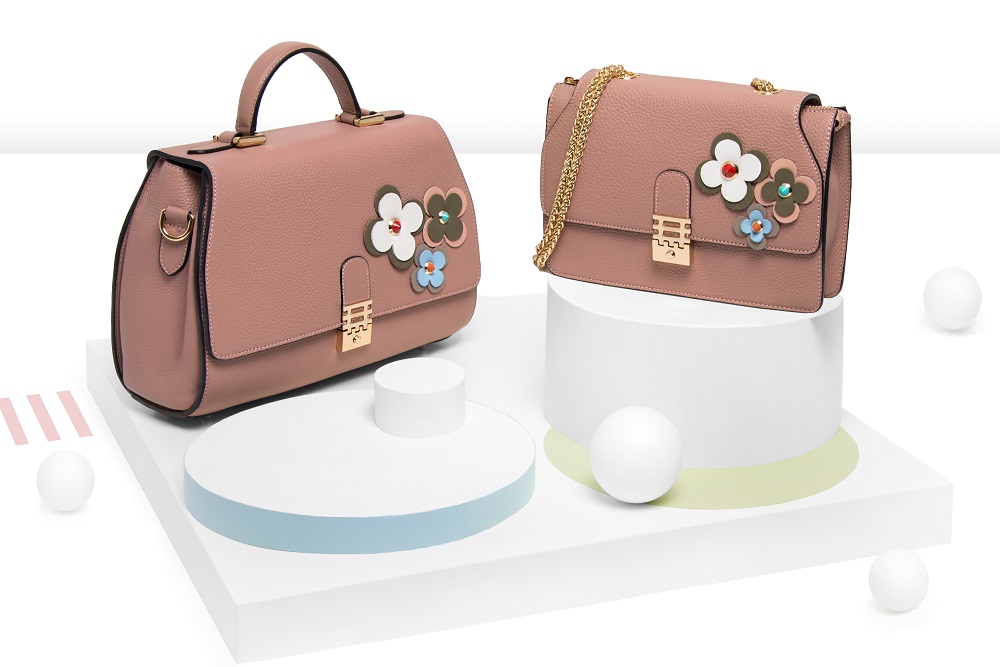 This Mochaccino Khaki colour sees the return of our hand painted 'bite me' slogan, accompanied with those sensual lips to set you out in style. This is a great colour that can be paired with classic whites to have you ready-get-set for summer.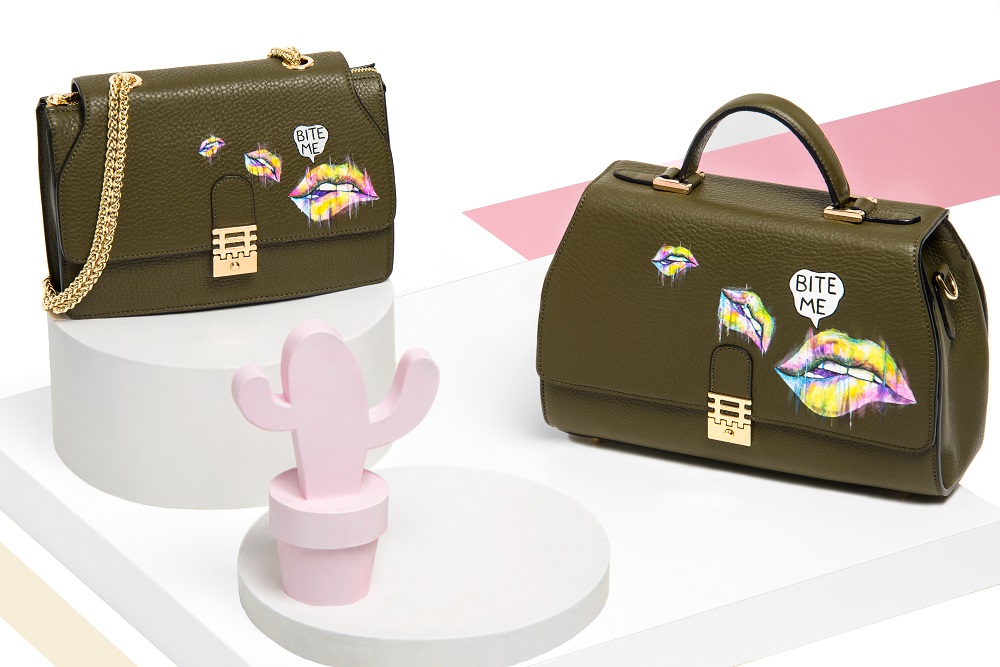 Hand Painted Amelia Crossbody The Hand Painted Amelia Handbag is a cute little one for that special day off spent soaking up the sunshine and sipping iced coffee.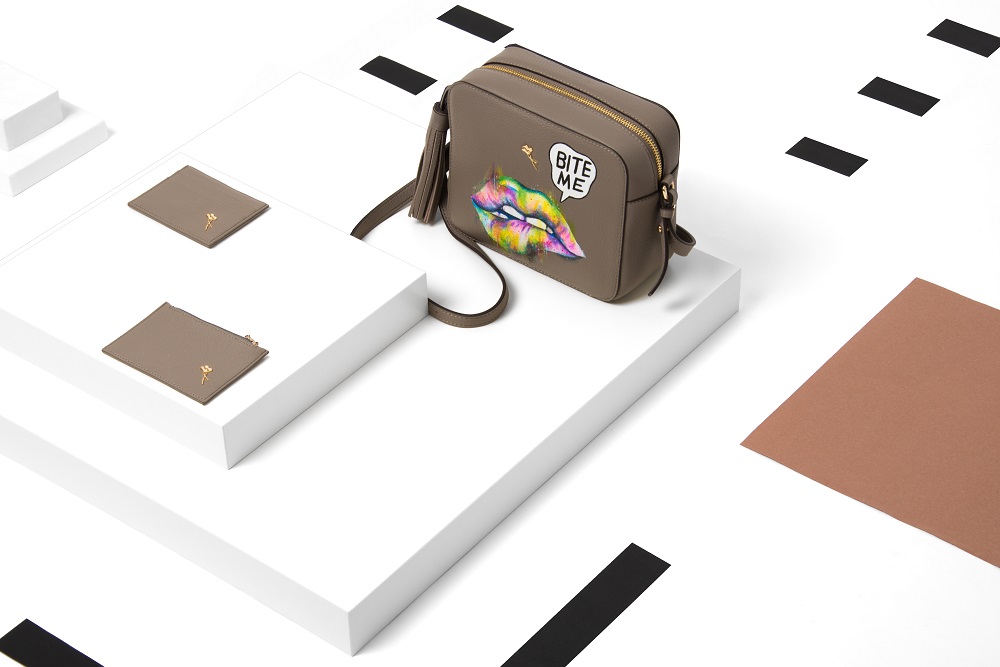 Florian Rucksacks – Style and functionality in one Aspire in style with our collection of luxury backpacks, that offer both style and functionality - simply pop in your tablet or notepad and other essential girly things and run around town with ease. The backpacks come in 3 shades, white, misty blue and rose pink. There is no denying a white backpack is the epitome of a 'trendy summery style' this year and is an essential colour for all your spring accessories. Alternatively, opt for the dreamy rose pink or misty blue hues to have you well grounded in the essence of spring and summer.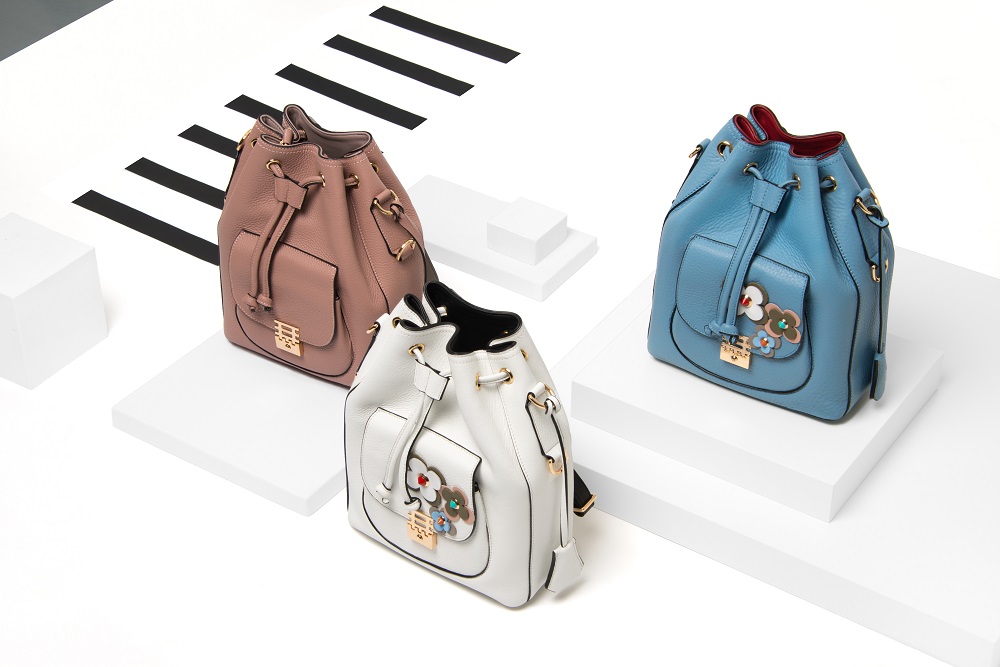 Click here to shop our SS17 collection