P h e n o m e n a l   W o m e n 
We had the pleasure of catching up with Jessica Frey, the CEO of Virgin Sports, a mass-participant event startup funded by the Virgin Group. She oversees running and fitness events which attract over 50,000 participants annually.
Jessica started her career as an engineer at IBM before she transitioned into the world of endurance sports to combine her interests in technology and fitness. Before launching Virgin Sport, she led the design and development of technology and other strategic initiatives for New York Road Runners, operator of the New York City Marathon.
Jessica has an MBA from The Wharton School of the University of Pennsylvania a BS in Engineering from Northwestern University. She has completed over 25 marathons and ultra-marathons around the world. In 2019 she became an Iron(wo)man, completing Ironman Barcelona in under 12 hours. 
Hi Jessica,  You are the CEO of Virgin Sport, please tell us what that entails?
As CEO of Virgin Sport I oversee marketing, sponsorship, technology, finance and operations for 
mass-participation fitness events. We're a small team so I'm deeply involved in all aspects of the business, and my days vary quite drastically. I might be solving an IT problem one minute and talking to Richard Branson's investors about our growth plans the next.
How do you inspire your team to do their best?
I try to lead by example. I care deeply about our company's purpose and the quality of the experiences we produce, and I prioritize fitness in my personal life. It sets a tone when I'm 
obsessing about the details of our customer experience and showing up to meetings in lycra because I had to squeeze a run in. 
You completed Ironman Barcelona in under 12 hours becoming an Iron (wo)man, How do you stay mentally strong & motivated in a marathon? 
You have to find tactics to stay positive when you're not close to the finish line and you're not feeling fresh. During my Ironman I struck up a conversation with another participant running 
my pace and it distracted me from the pain. Sometimes I'll save my music for mile 17 when the going gets tough. It's my "jetpack". 
What advice would you give to someone who eventually wants to be the CEO of a company.
Be curious and resourceful. When we started Virgin Sport, I got involved in every aspect of the business and no task was too small. If I didn't know how to do something, I'd find a resource 
to learn from. I made myself indispensable. 
What advice would you give someone who wants to run their first ever marathon. 
Find friends to train with! If you have someone to talk to during your long training runs the time will go by so much faster. It's 90% mental.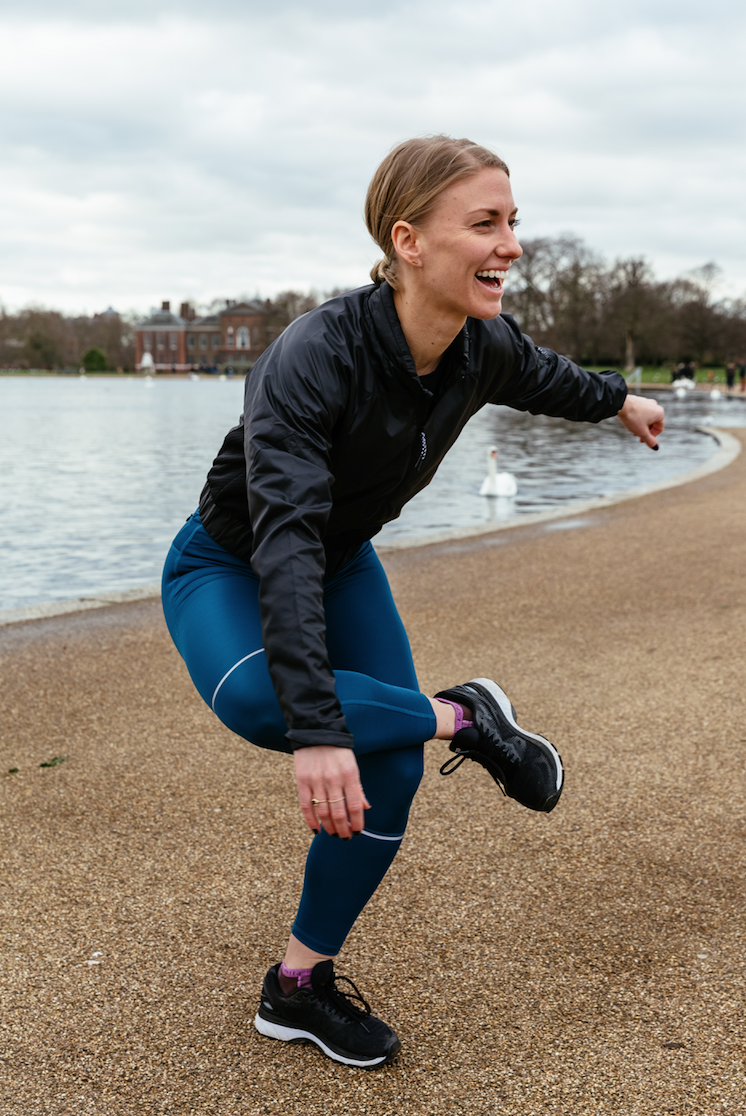 Fire Questions 

Your first ever run?
My first race was a half marathon in Chicago. My friend talked me into jumping into the Chicago Marathon

at the 13-mile mark because we hadn't trained for the full marathon. (Note: As a race organiser I don't condone this!), we finished with the marathon runners and the atmosphere on the finish line was contagious. I knew I had to run the full marathon the next year.
Can Fitness be fun?
Of course! I experiment with different classes and instructors to find something I'll look forward to. Once you find your fit, it should feel more like a treat than a chore. 
Your favourite place to run?
My favorite place to run in London is along the Regent's canal past the London Zoo early in the morning. I often run to work. Animal spotting on the canal beats the tube any day! 
Why do you enjoy running?
I'm the best version of myself after a run. I'm an introvert, so I often need the alone time to recharge and process my thoughts. 
Handsfree or handheld bag? 
Handsfree!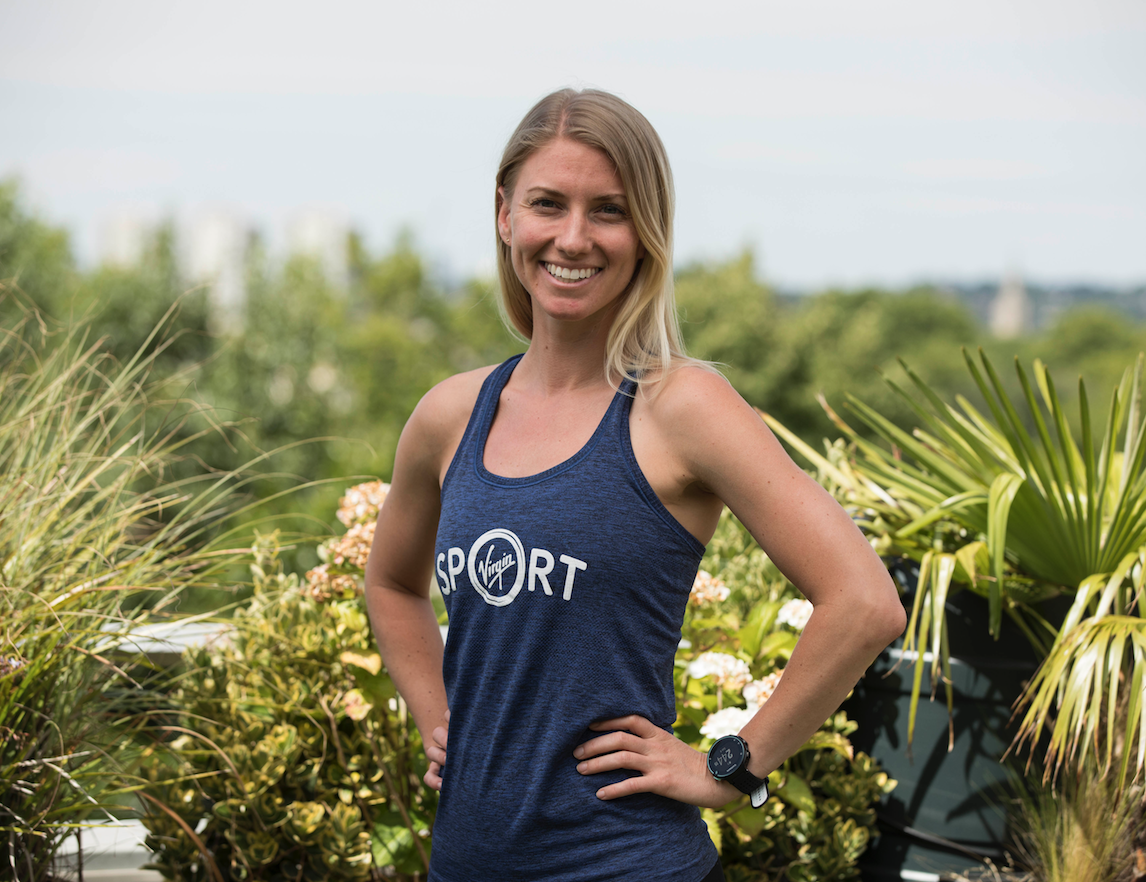 About Virgin Sport Company

Virgin Sport is a fitness event company founded in 2015 by Sir Richard Branson's Virgin Group, with the purpose of making challenge fun for everyone. Virgin Sport is committed to engaging all ages and abilities via running races, fitness festivals, free training runs and the Schools' Challenge youth running initiative. Virgin Sport prides itself on encouraging participation at all levels, getting more people moving together. It's three events (Hackney Festival of Fitness featuring the Hackney Half, ASICS London 10K and Oxford Half) provide over 50,000 competitive, recreational, and charity athletes annually, with an opportunity to experience the culture and fitness trends of local communities.