YOUR GUIDE TO LONDON FASHION WEEK
It's that time of year again, and London Fashion Week is looming. Its big sister, New York Fashion Week, is already underway, and the innovations and surprises just keep coming over in the US. But if you can't make it over the pond and you want to know more about what to expect from the UK's fabulous version, this is your guide. Take a look at what we're expecting – as far as anything can be expected during London Fashion Week – and start making plans. You don't want to miss a thing.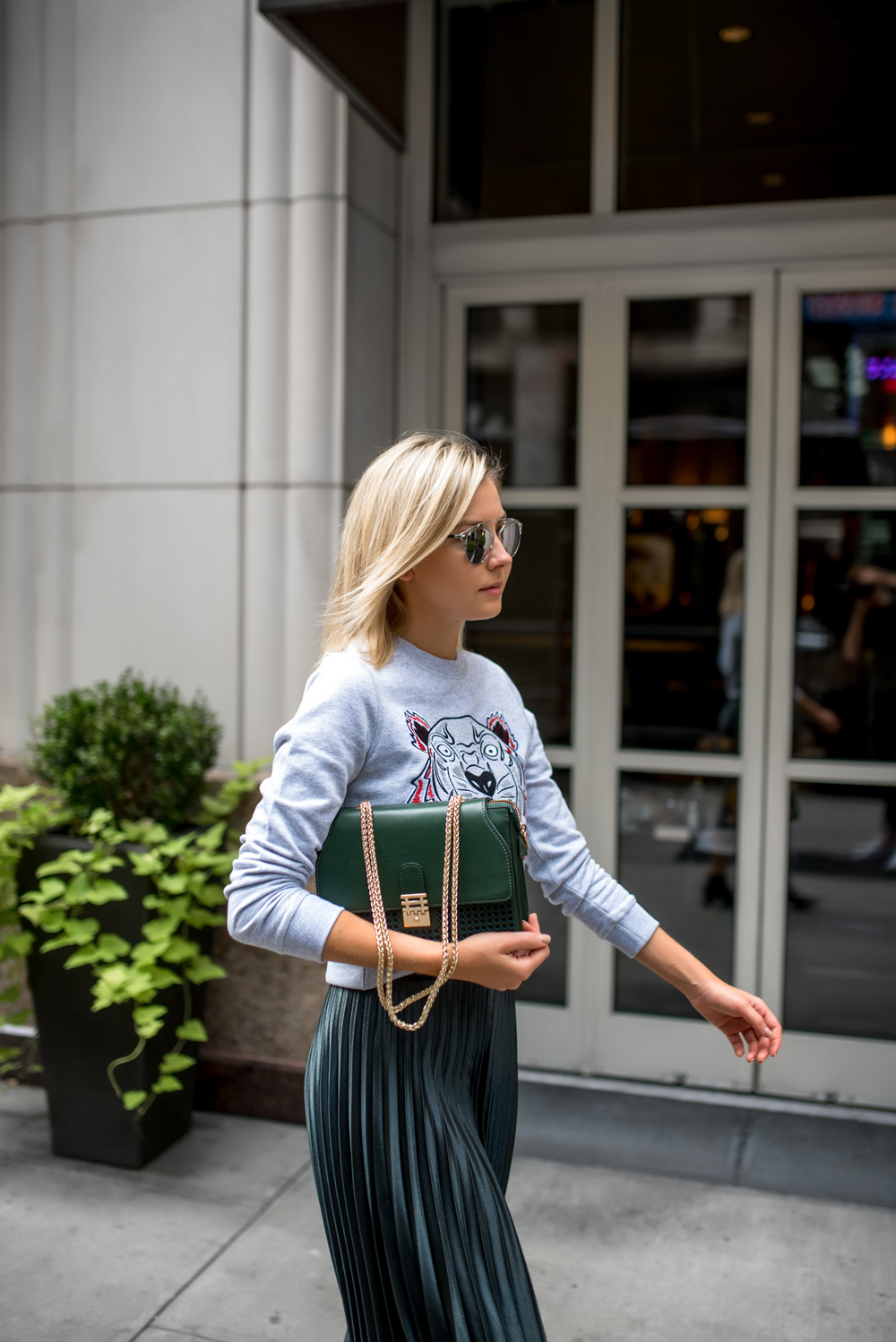 Street Style Fashion at NYFW featuring our mini vienna bag.
Photo Credit: theruecollective.com
WHERE
Until 2015, London Fashion Week was held at the iconic and really rather beautiful Somerset House. It had been something of an institution in the fashion industry, and was the place where designers longed to be. It was a 'one day when I make it' kind of place. That all changed three seasons ago when Brewer Street Car Park in Soho became the mane venue. However, don't go there for the 2017 show; you'll need to go to The Store Studios at 180 Strand instead. Mixing up the venues can be a good thing, making it all the more exciting and new for designers and the public alike. It remains to be seen what The Store Studios does actually have in store, but there's no doubt that the London Fashion Week organisers, the British Fashion Council, know what they're doing – it's going to be gorgeous. Florian London will be showcasing our AW17 Collections at the Designer Showrooms, so be sure to look out for a weak preview of our AW17 Collection.
WHEN
Soon! With just under a week to go, London Fashion Week runs from 17th to 21st February. It coincides with New York Fashion Week for just one day, allowing for a run over between the two on 17th. After that, it's pure London, and the number of influencers, designers, bloggers, and press who attend will be in the stratosphere. This is the place to be if you know fashion. It's theplace to be if you want to know fashion. To be honest, it's the place to be full stop.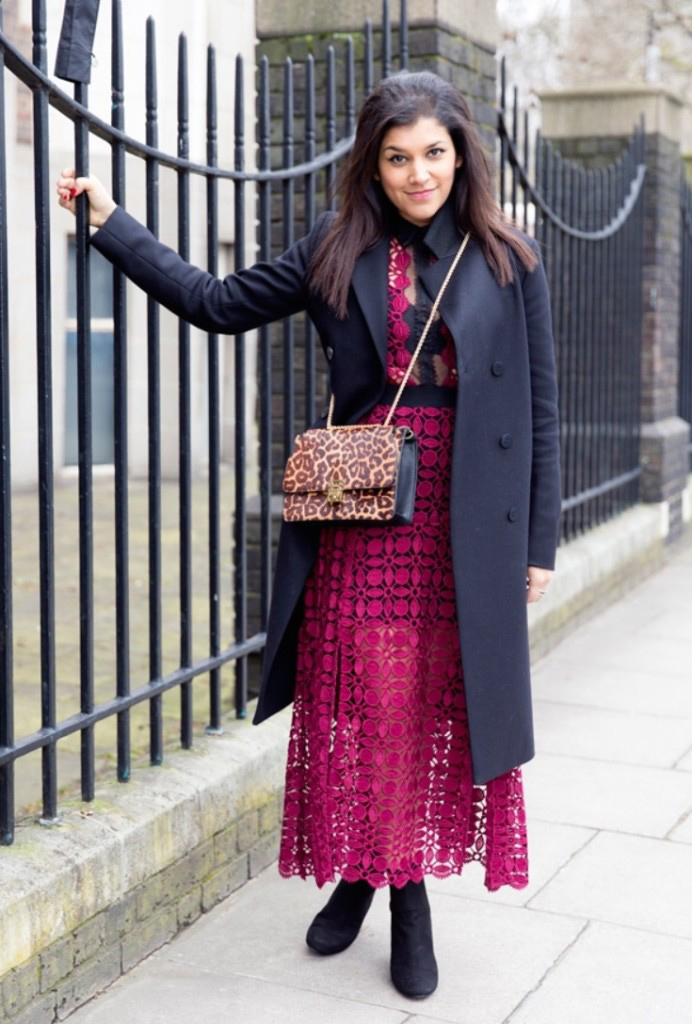 Style traveller editor Bonnie Rahkit at London Fashion Week with the 'Mini Vienna' bag in print.
HOW
London Fashion Week is a ticketed event if you want to be in with the bigwigs on the front row. They get tickets pretty much automatically, but for bloggers who want to mingle and get a good story, you can enter the online registration and, if you're lucky, you'll be allocated a ticket that will give you exclusive access to the great and the good.
No ticket? No problem! The London Fashion Week Festival is a fringe event that means everyone can take a look at what's going on. There are catwalk shows, discussions about industry trends, information about designers, plus the chance to buy some of the most stunning designer pieces, if you're that way inclined. This is fast becoming the 'must go to' event of the London Fashion Week period, and it gets more and more interesting every year. Go!
Florian London will be present at London Fashion Week Festival and we would love to see you there. You can get 20% off tickets to the event using code 'DESIGNER'